Citrus fruit salad, ice cream and sabayon with Pink Killer
Recipe by Laurent Devos and his students from the Haute Ecole Lucia de Brouckère with Pink Killer from the brewery of Silly. To be served with a Pink Killer from 4 to 7°C.
For Pink Killer ice cream
4 egg yolks
50 gr of sugar
300 gr of milk
200 gr of Pink Killer
2gr of Xantane
For the sabayon
6 egg yolks
12 half-shells of Pink Killer
9 sugar half-shells
Citrus fruits
Oranges
Blood oranges
Pomelo
Grapefruit
Mini Kiwi
Clementine
Tangerine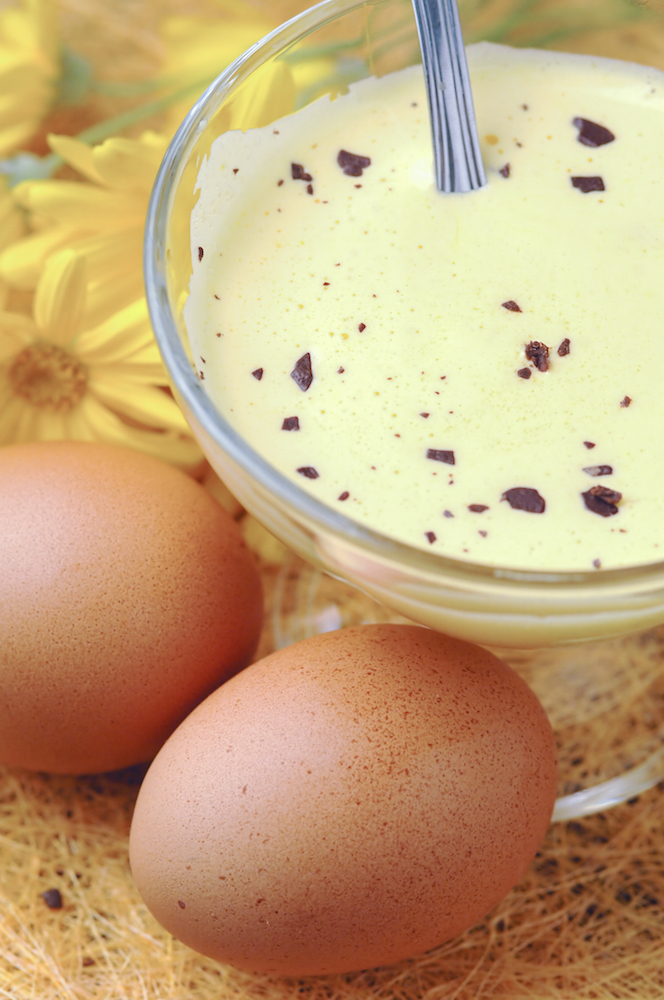 1 / Make a custard with the sugar, eggs and milk.
Mix the Pink Killer with the Xantane and whip until frothy.
Mix the mousse with the custard and set in the freezer.
2 / Peel the citrus fruits and cut them into quarters.
Reserve the bitter citrus fruits in a syrup (50/50 sugar and water mixture) to reduce their bitterness.
3 / When sending, cold beat the yolks for the sabayon with the sugar and the Pink Killer. Bring the mixture to the stove and continue beating until a sabayon is obtained.
4 / Pass the ice cream through the Packojet and dress your citrus salad with a nice ice quenelle and the sabayon in a separate glass.