Join us and contribute to the influence of Belgian beer culture, listed in the intangible cultural heritage of Unesco.
Located in Hainaut near Enghien, the Brasserie de Silly produces 19 quality Belgian beers. Artisan brewing expertise has passed from father to son through six generations since 1850.
Each beer is brewed in the artisan way using the very best ingredients: pure water, a unique yeast (the secret of which is only known to the master brewer), the best hops we can find and top quality malt.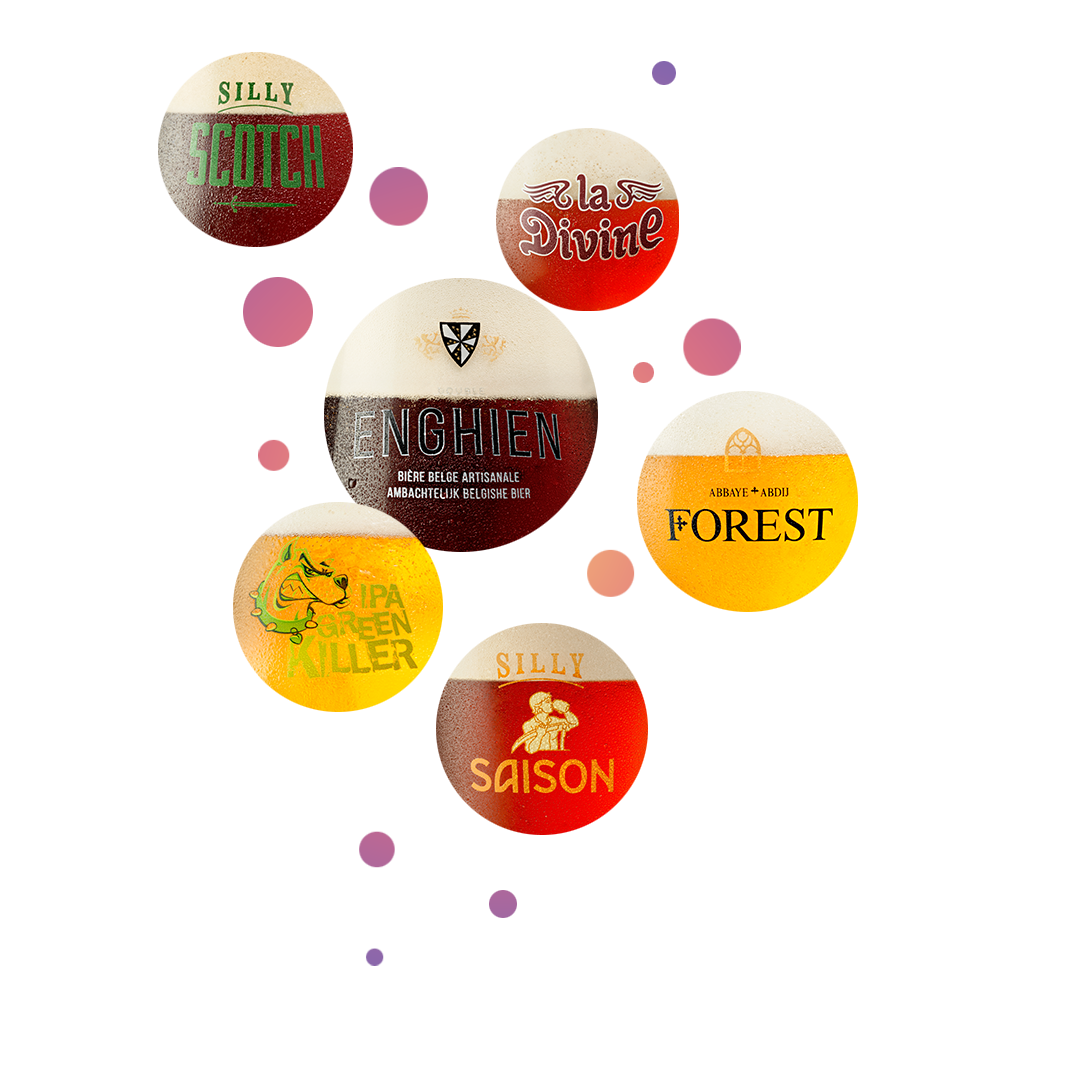 At the Brasserie de Silly, we have always strived for excellence in the quality and taste of our craft beers. Our mission is to introduce people to very good beers to enhance moments of conviviality with friends or family.
The quality of beer results in a visual pleasing appearance, an attractive smell, a delicate taste. It is the result of a quality approach that involves the entire manufacturing process, from the choice of raw materials, in short circuits, to cleaning of facilities, including water filtration, brewing and packaging.
Each beer recipe is meticulously controlled both on the choice and the quantity of raw materials. The efforts of the Brasserie de Silly in the field of quality are regularly rewarded in international competitions.
You want to offer quality beers to your customers and
you are active in one of the following sectors:
Restaurants, bars
Caterers
Take away
Drink centers
Beverage wholesalers
Food stores
Food wholesalers
Importers
We will present you our ranges of beers and all their characteristics. By becoming a partner, you ensure your customers have intense taste experiences.
Satisfaction guaranteed !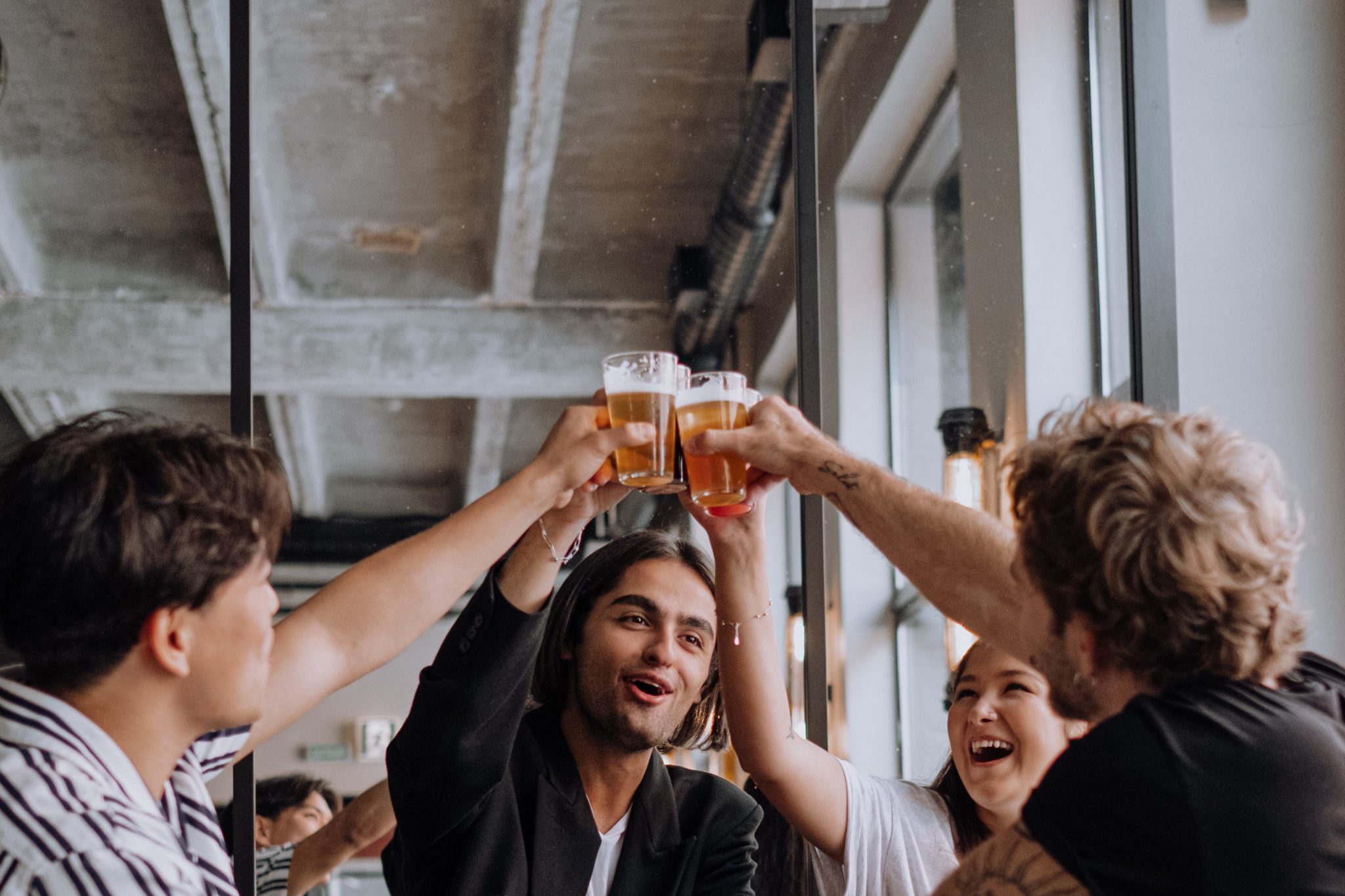 Here is what we offer you to promote our beers
Our Point of Sales:
Over the years, the Brasserie de Silly has produced numerous articles to promote its beers in
points of sale.
Special glasses
Wholesales displays
Table displays
Coasters
Umbrellas
Metal plate
Tap handle
Advertising banner
Bottle openers
We put them together in a handy 46-page PDF catalog. Point of sale items are offered at advantageous prices to professional customers.
Our customers services:
The Brasserie de Silly can give you beer advice, suggestions for food and beer pairings and
training in the proper service of beer.
It is a family SMB, which has a human dimension and is close to its customers. She listens to them and responds quickly to their requests to satisfy them as much as possible.
By having a commercial relationship with the Brasserie de Silly, you will see that the word "partner" has all its meaning.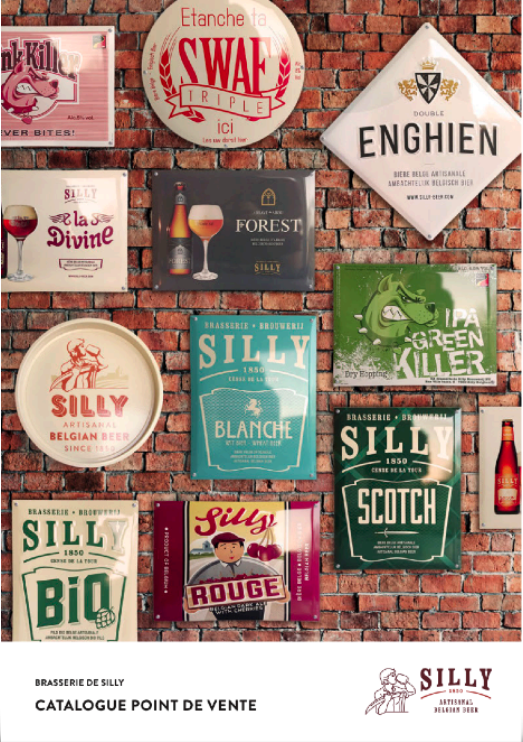 Your advantages as a partner