Duck breast with mushrooms
Recipe of Nicole DARCHAMBEAU with Saison de Silly. To be served with Saison de Silly from 4 to 9°C.
40cl season of Silly
4 duck breasts
500g of button mushrooms
1 onion
3 teaspoons of green pepper
2 tablespoons of heavy cream
salt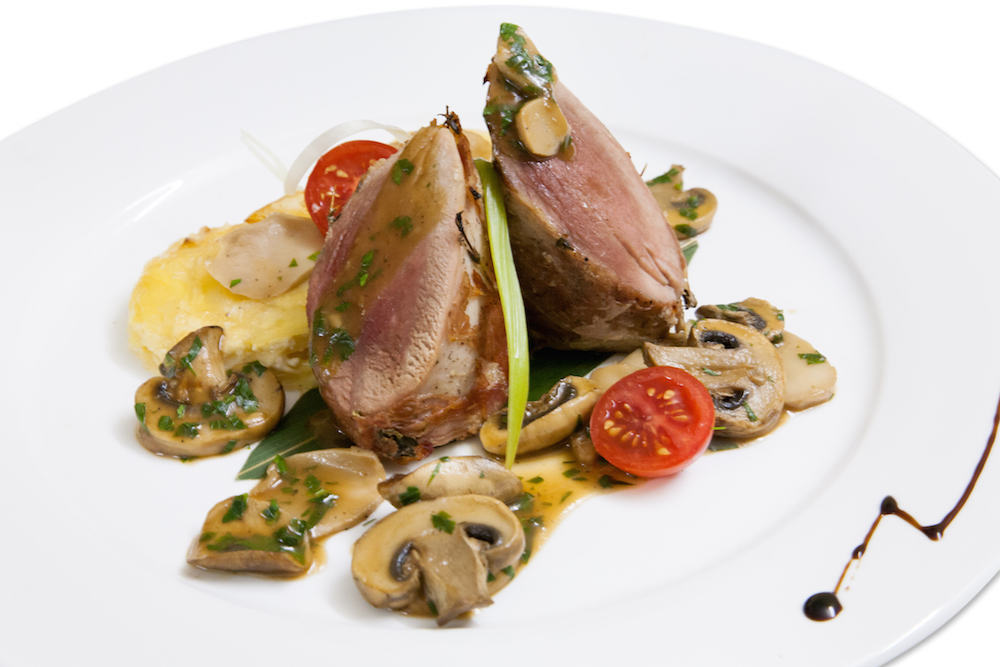 1 / Pour the beer into a dish. Place the duck breasts, flesh side down. Marinate for 4 hours.
2 / Clean the mushrooms, wash under running water, drain well.
Peel and slice the onion.
Drain the duck breasts and set aside.
3 / Pour the marinade into a frying pan. Heat and melt the onion. Add the mushrooms and pour in the marinade. Cook over high heat for 10 minutes.
Add salt, mustard and cream. Reduce until smooth. Keep warm.
4 / Grill the duck breasts, skin side, for 5 minutes over high heat. Regularly remove the melted fat. Turn the duck breasts over and continue cooking for 5 minutes. Serve pinkish.
5 / Remove the skin from the duck breasts, slice them and arrange them on the serving dish. Coat with mushroom sauce.
Accompany with parsleyed potatoes and a green salad.