Sugar tart with strawberry, raspberry, blackberry and ricotta
This recipe was created by The Foodpairing® Company based on the taste profile of Scotch de Silly.
It forms an ideal pairing with this dark beer with its aromas of spices, caramel and hints of fruit. Scotch de Silly's amazingly delicate, woody aromas of hazelnut set it apart from the traditional British scotch beers. Its taste is more fully rounded with a hint of bitterness. Serve with a Scotch de Silly chilled to between 6 and 9°C.
300 g ricotta 

200 g mascarpone

1 lemon

120 g sugar

5 eggs
30 g flour 
strawberries,
raspberries and blackberries to garnish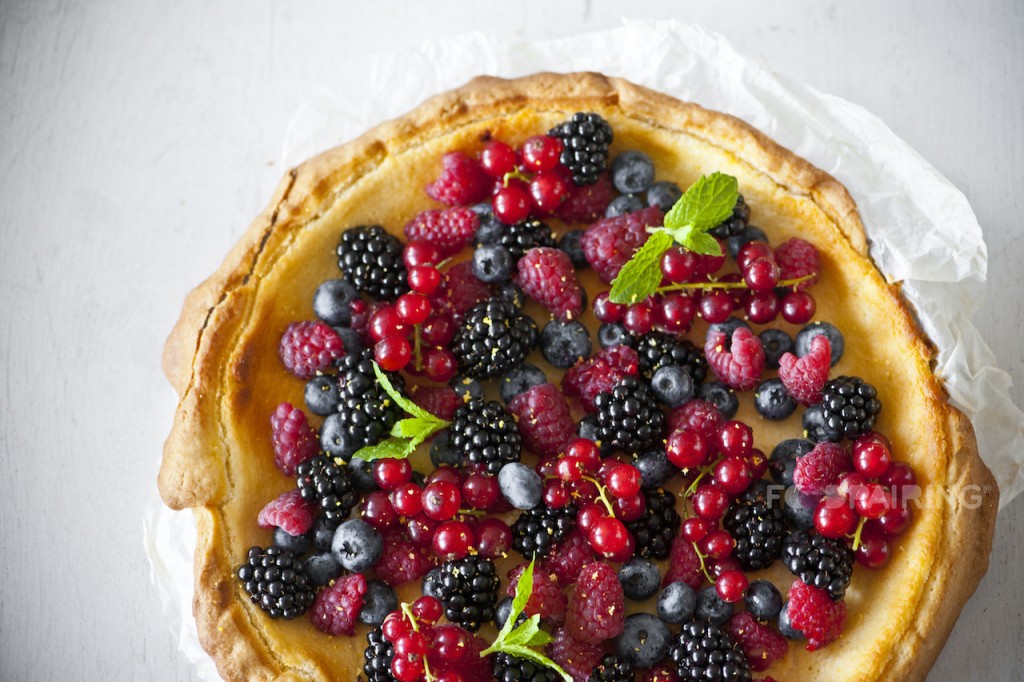 1 / Prepare the pastry and use it to fill a pastry dish. Cut off the remaining pastry at the edges. Place a sheet of grease-proof paper on the pastry and fill with baking beans. Bake for 10 minutes at 180°C in a pre-heated oven. 

2 / Beat the eggs and the sugar together for 5 minutes. Blend the ricotta and the mascarpone. Grate the lemon peel, juice the lemon and add to the cheese. Sieve the flour and add to the cheese mixture. Pour into a piping bag.

3 / Remove the greaseproof paper and the beans from the baking tin. Pipe the cheese mixture onto the pastry. Bake for 30 minutes at 180°C in a pre-heated oven.
4 / Allow to cool down for at least two hours before decorating with the fruits