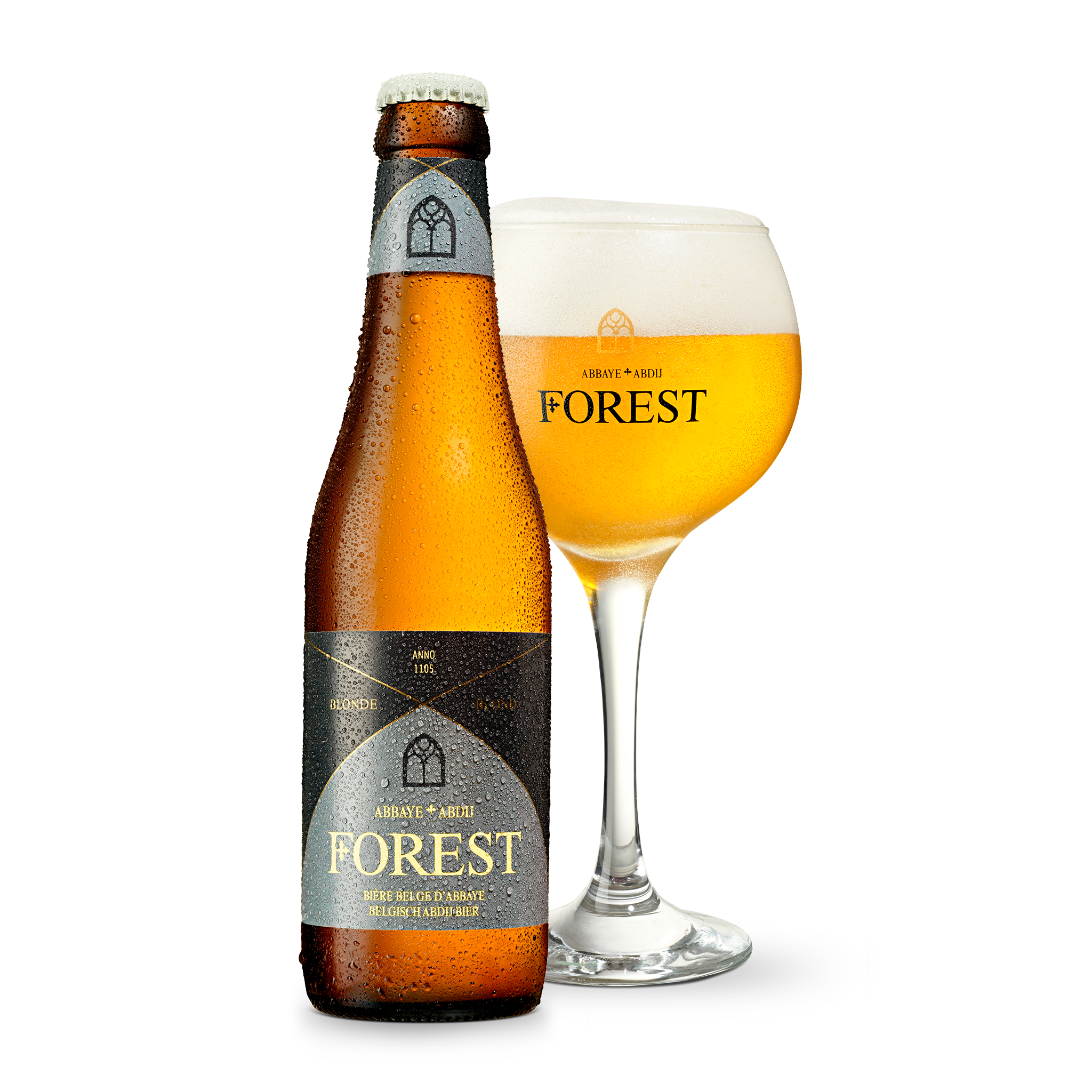 Abbaye de Forest
Top-fermented beer, abbey type with in-bottle re-fermentation.
A subtly perfumed aroma precedes a slightly bitter taste. The Abbaye de Forest tickles the taste buds with fruity impressions of raisins that culminate in a pleasantly zesty, bitter finish.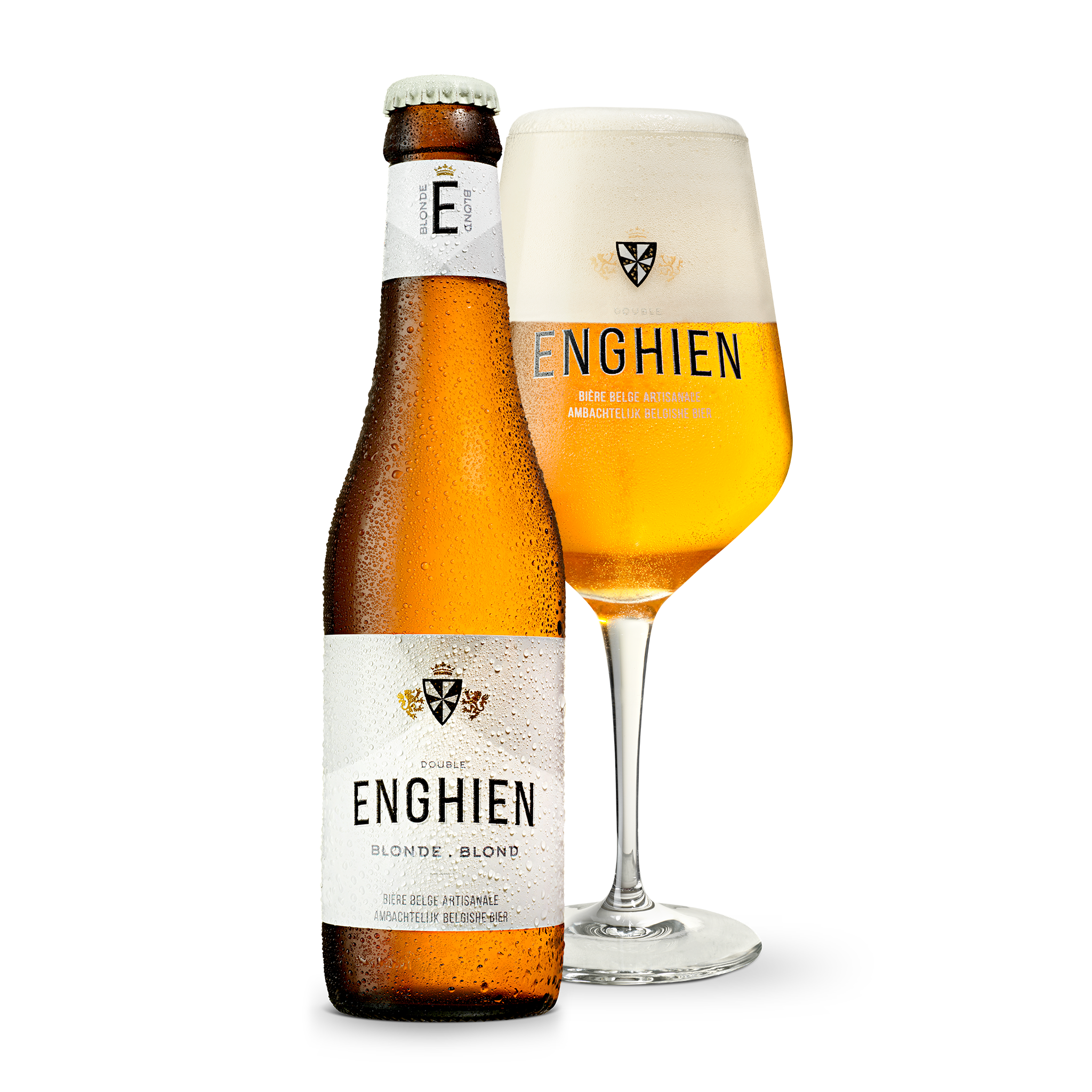 Enghien Blonde
Top-fermented beer, regional beer type.
The aroma and taste of this beer compose a successful symphony, conducted with care but not in an overstrict manner. The initial taste gives an impression of bitterness that never becomes overpowering, balanced by, where necessary, a round mildness in the centre and at the finish.
The quality hops and the pure malt work together to deliver a harmonious recital.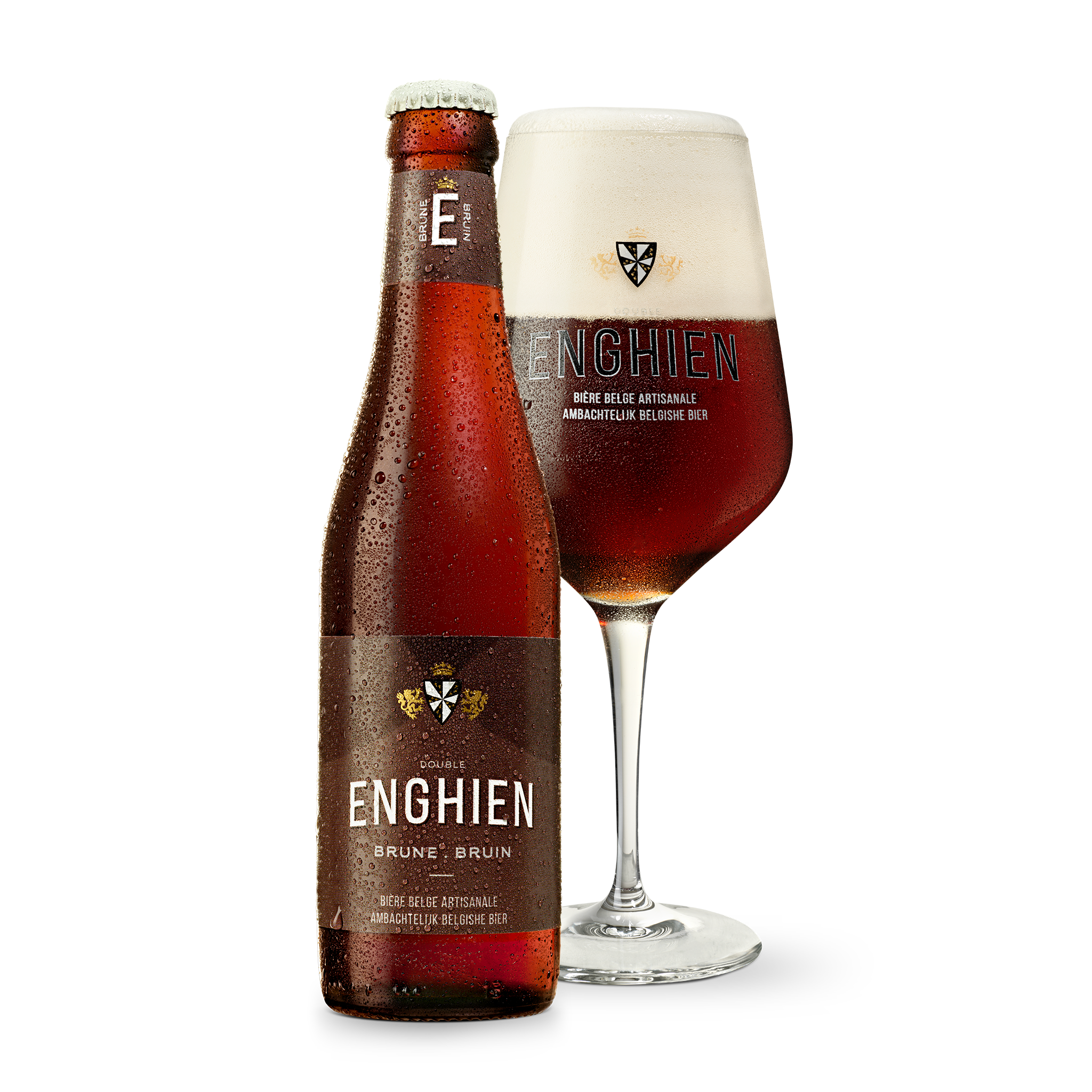 Enghien brune
Top-fermented beer, regional beer type.
The unique blend of malt varieties gives an exceptional aroma. An unforgettable beer that caresses the nose as well as the taste buds.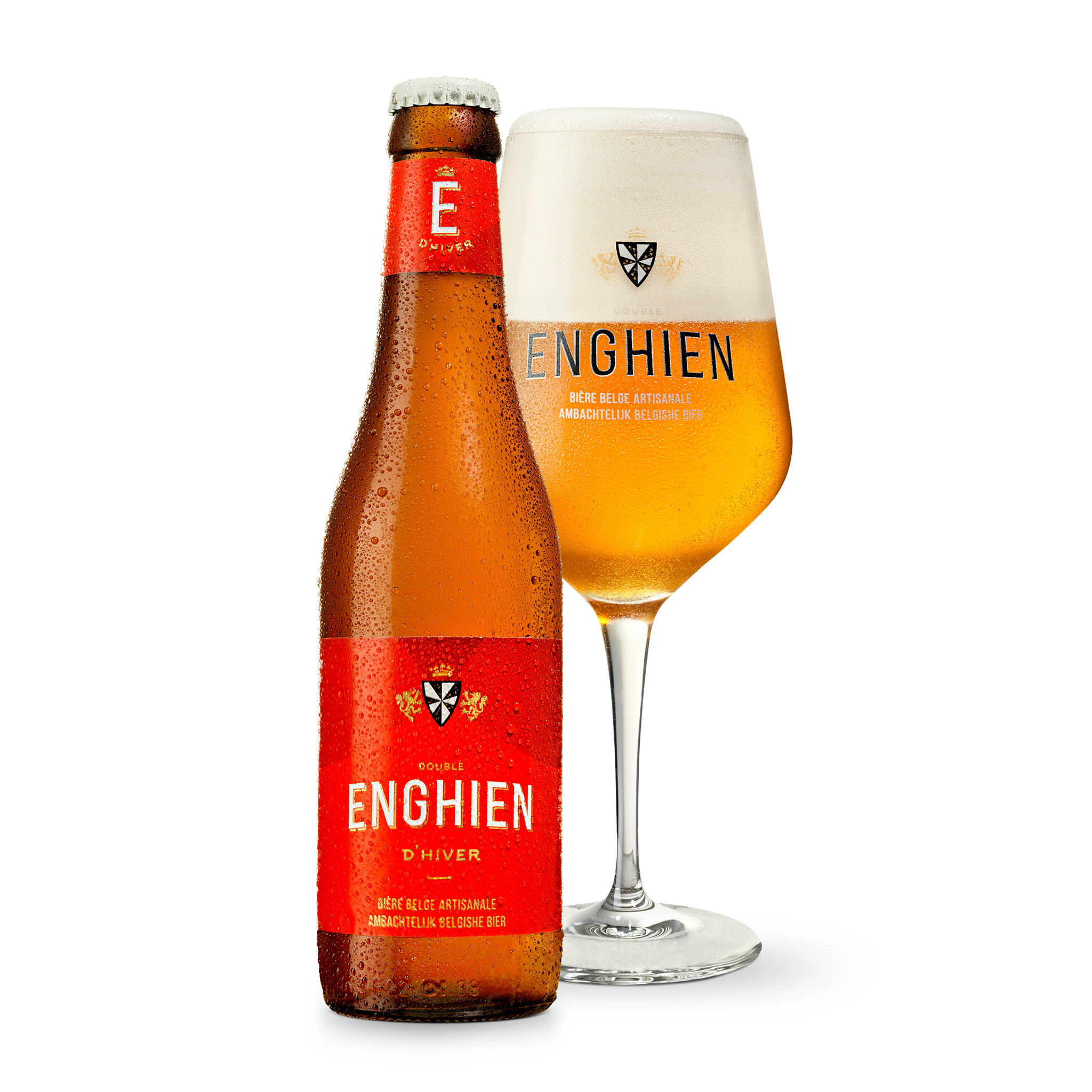 Enghien d'Hiver
Top-fermented beer, tripel type, re-fermented in the bottle.
This Christmas beer has a taste that alternates between fresh and warm, always with a pleasant, slightly bitter undercurrent. From the first tasting you experience a rounded taste and the tingly sensation of vanilla with a hint of pepper.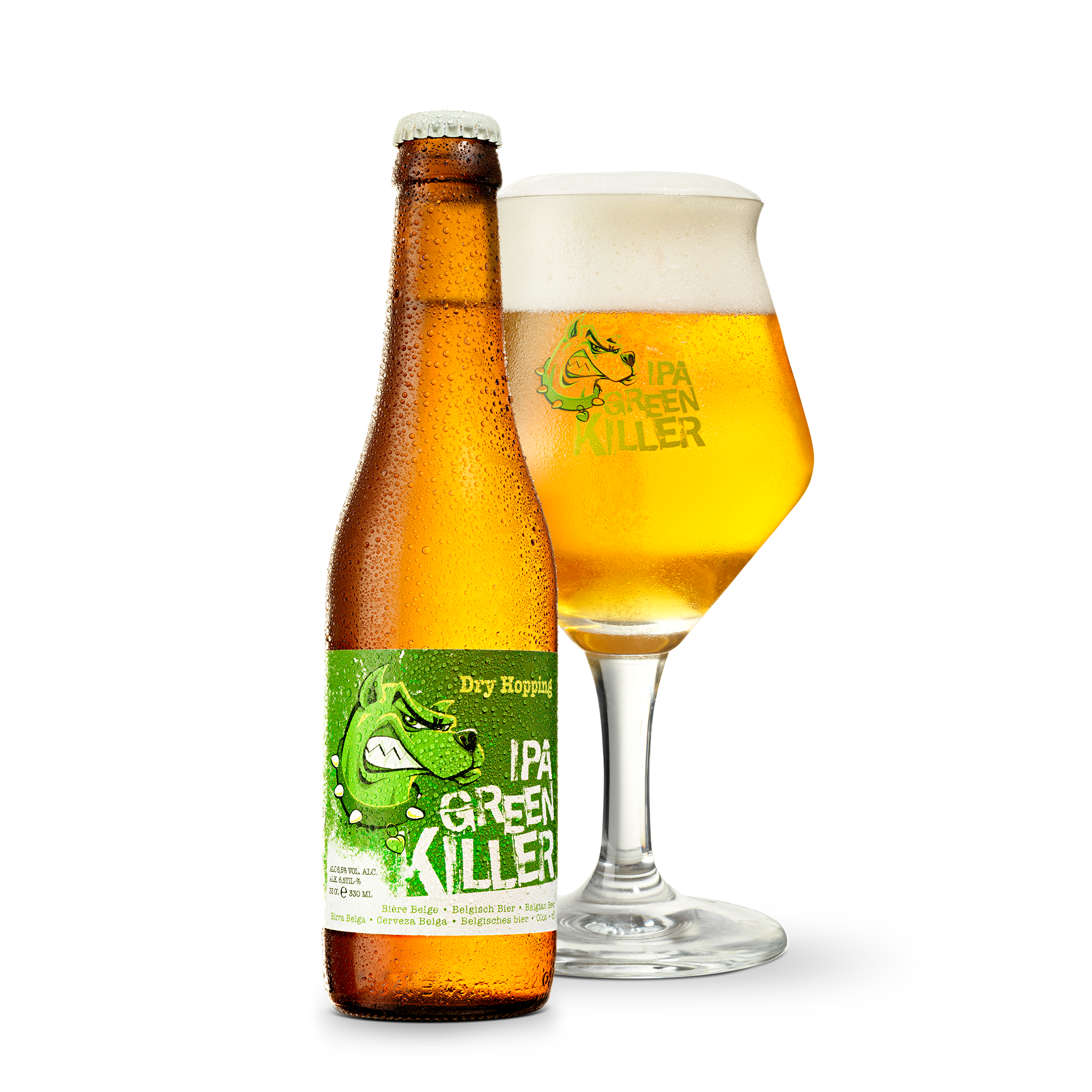 Green killer
A top-fermented beer of the IPA type
The Green Killer IPA (India Pale Ale) is a well-hopped beer with quite a high rating on the bitterness scale. Its powerful aromas include touches of citrus and spice. In the rather dry finish, the malt comes to the fore beautifully.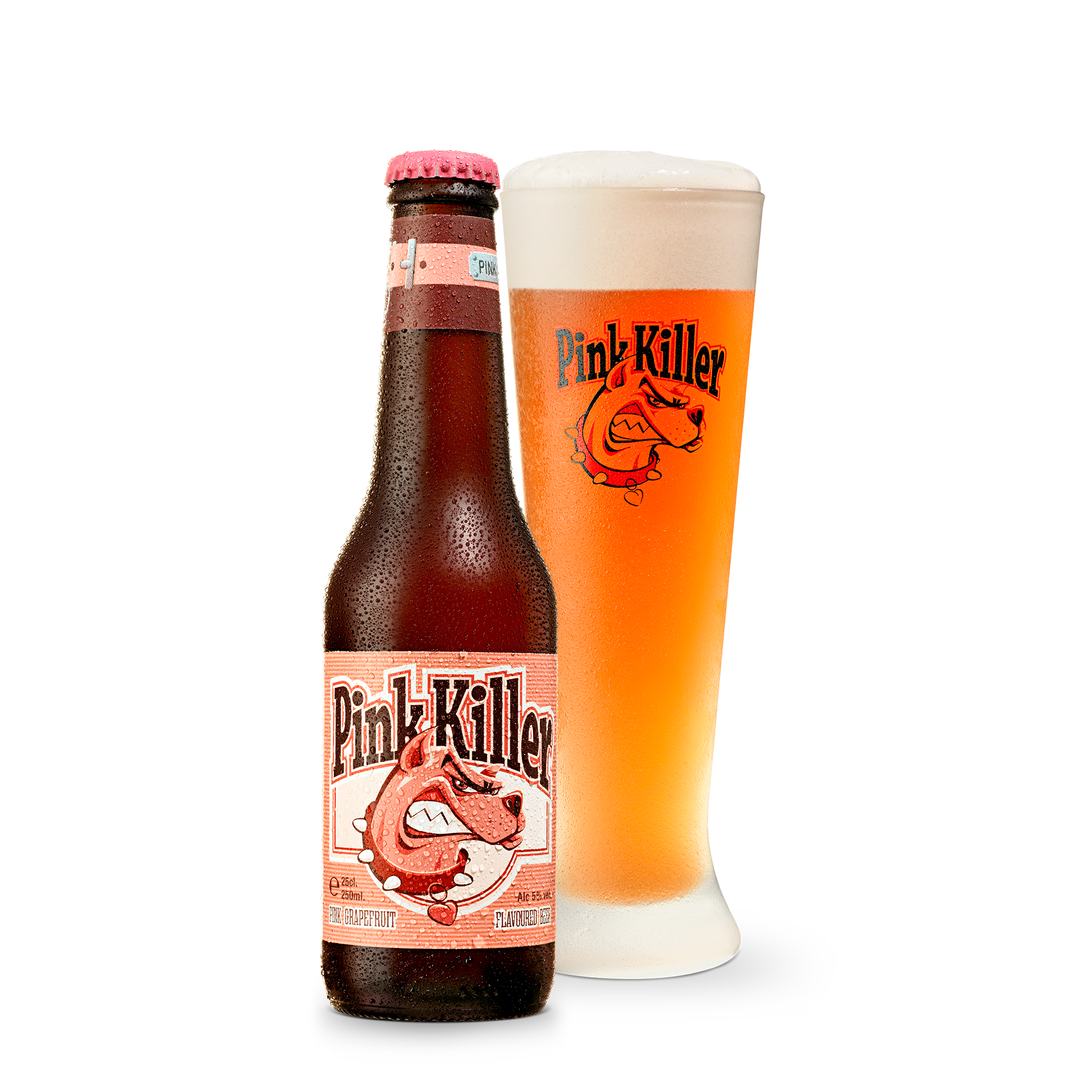 Pink Killer
Top-fermented beer, of the fruity white beer type.
Pink Killer is a pleasant, slightly sweet, fruity thirst-quencher based on malt, wheat and pink grapefruit, hence its striking colour and the whiff of citrus characteristic of this fruit. A very tasty beer when you just want to quench your thirst.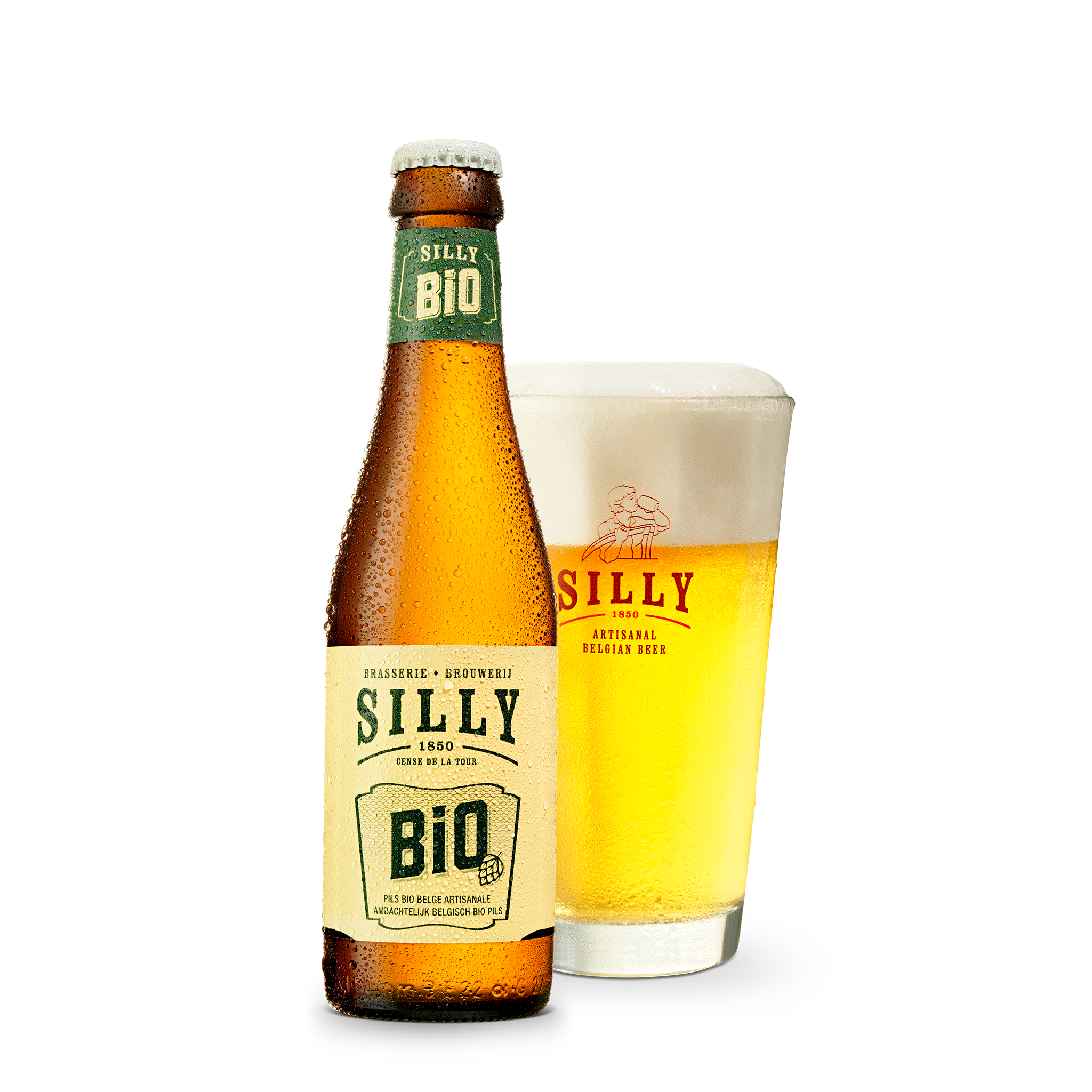 Silly Bio
Bottom fermented beer, organic pils type.
Silly Bio Pils is milder than Silly Pils. This thirst-quencher has a malty taste that is followed by touches of bitter hops that don't linger overlong and do not descend into tartness.
A light pils beer with an amazing taste.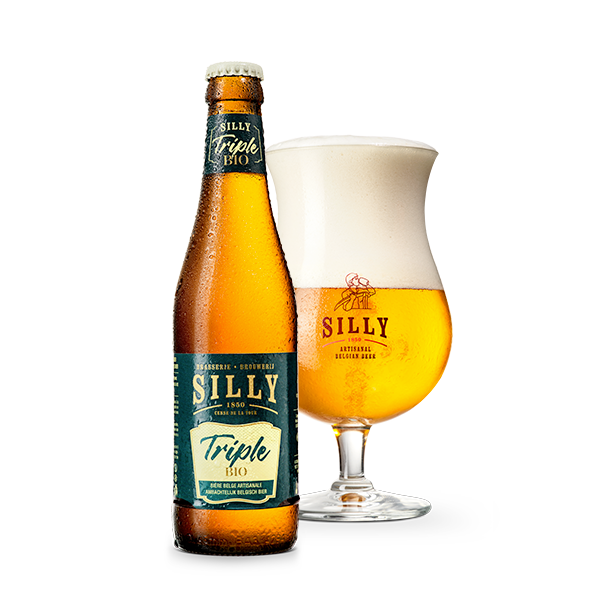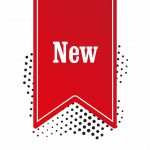 Silly Triple Bio
Top fermented beer, organic Triple type.
On the nose, this particularly expressive beer combines flavors of apple, banana and honey. Its flavor is the right balance between freshness and heat. The tasting ends with a subtle bitterness and exquisite notes of yeast.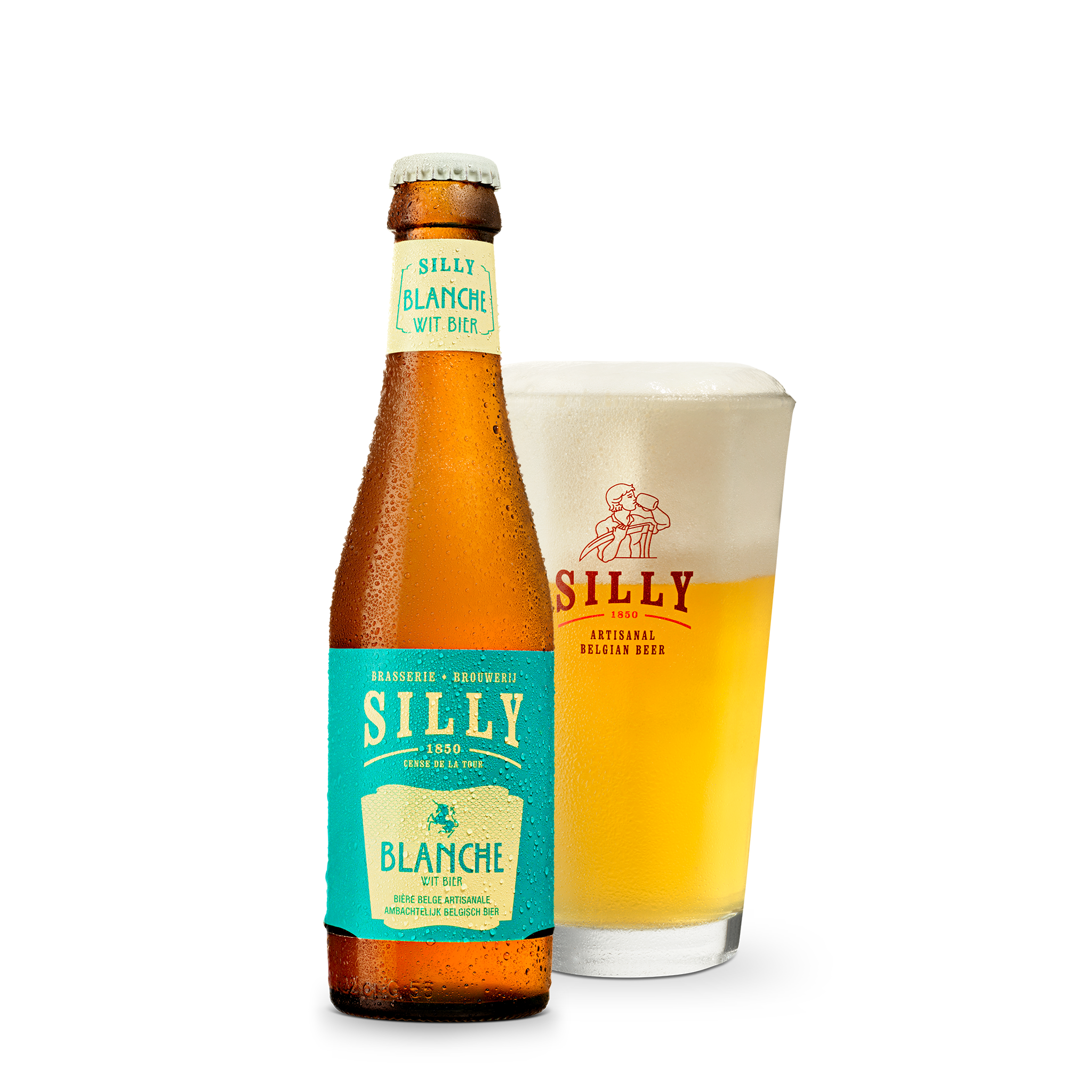 Silly Blanche
Top-fermented beer, wheat beer type.
An amazing thirst-quencher. Its refreshing taste will surprise you with its hints of coriander followed by the subtle citrus touches of dried orange peel.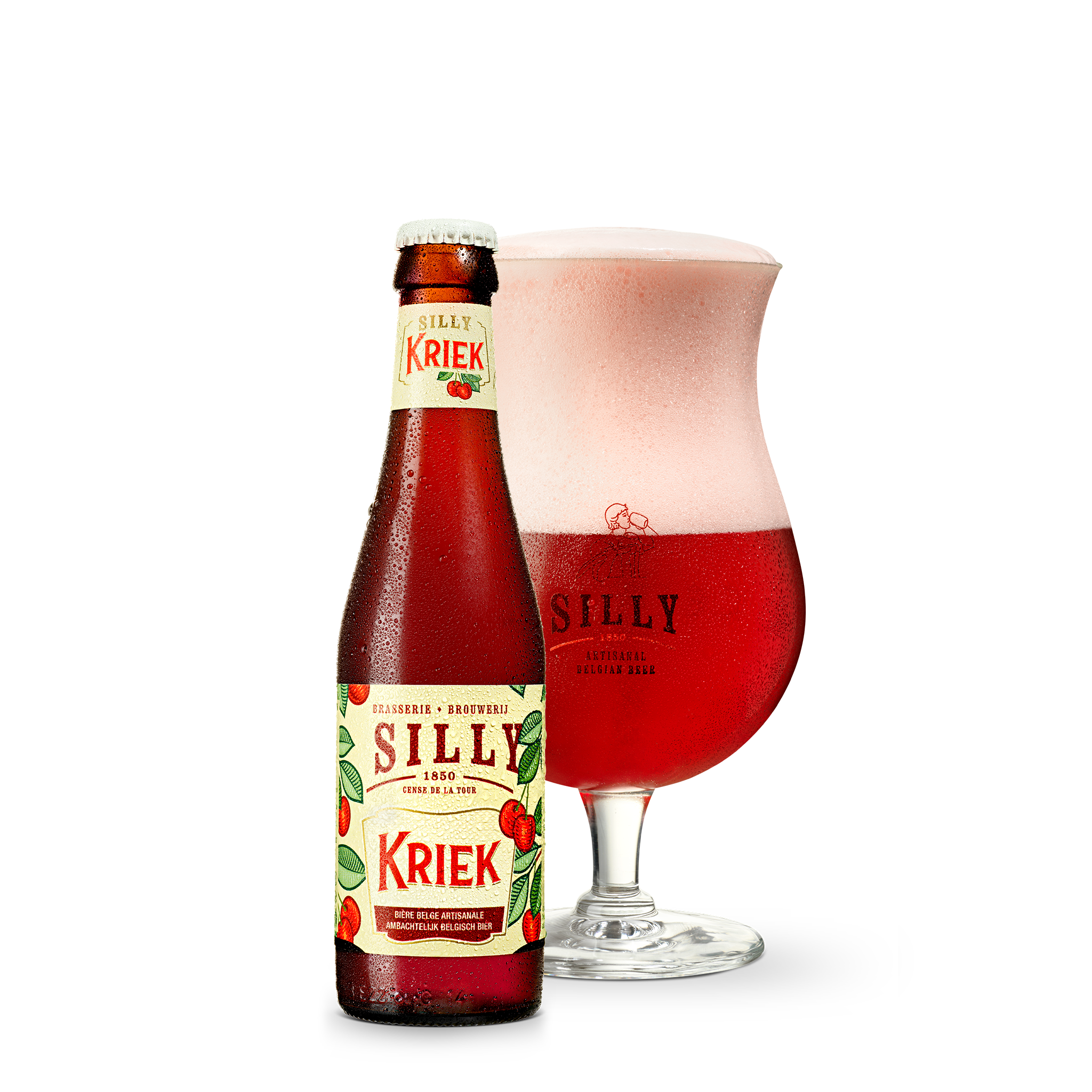 Silly Kriek
Top-fermented Kriek beer
Silly Kriek is a harmonious blend of white beer and cherry juice. It has a beautiful red color, and is surmounted by a creamy foam. Its taste is sublime and it will delight lovers of fruity beers.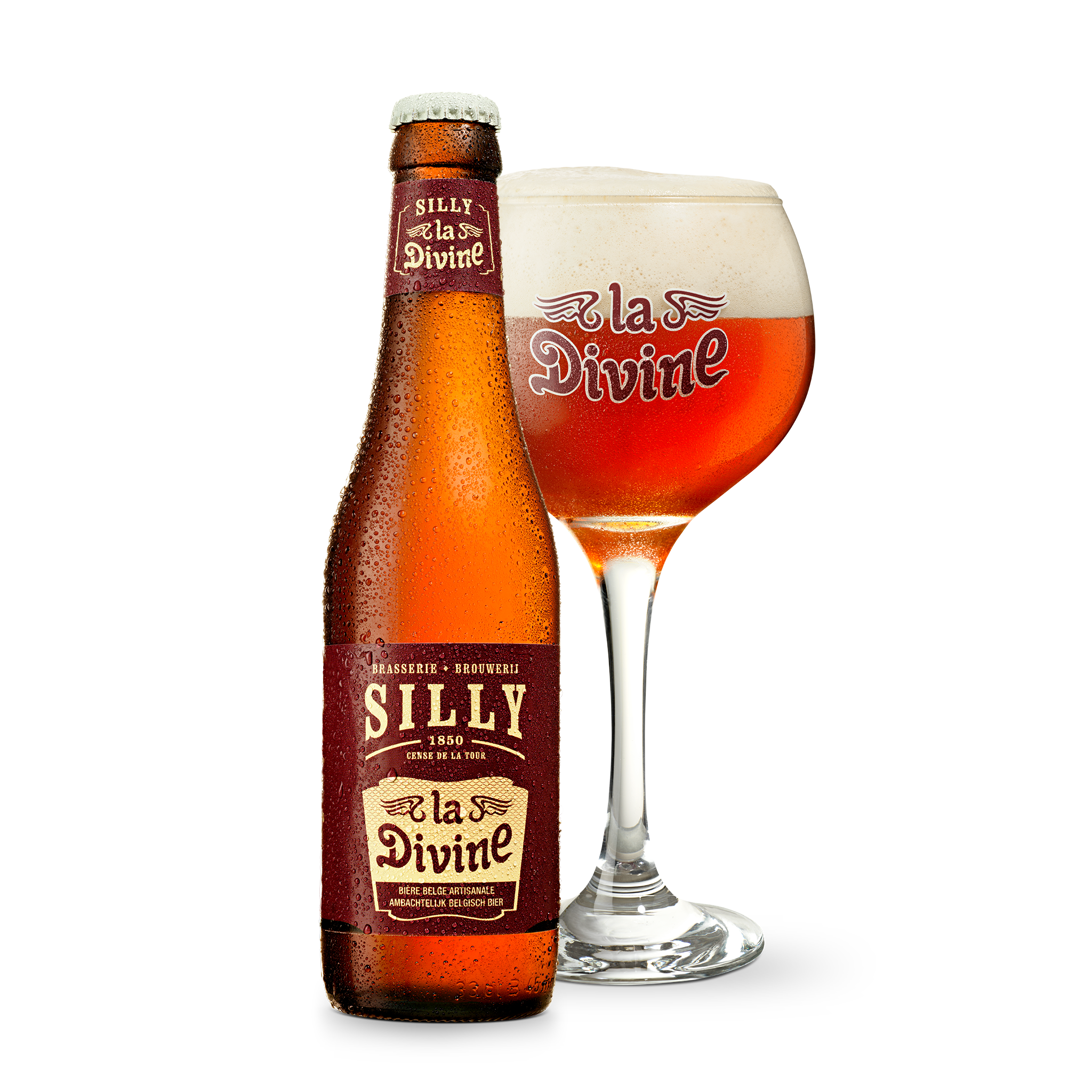 La Divine
Top-fermented beer, tripel type.
This beer's velvety-smooth aroma introduces pleasant flavours of hops and wood. In the finish you will taste a subtle bitterness with smoky impressions and a hint of alcohol.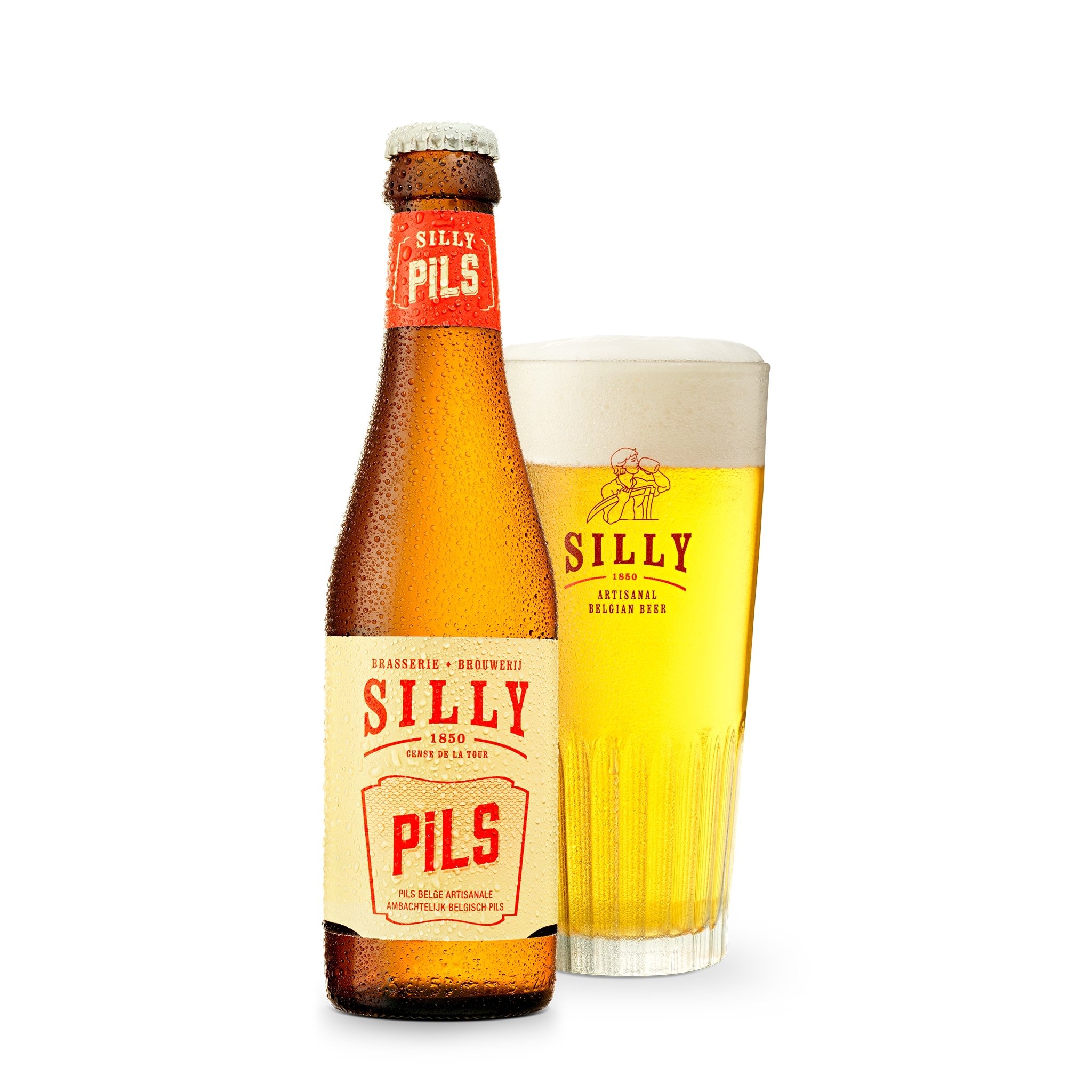 Silly Pils
Bottom fermented beer, pils type.
First and foremost you notice the malt in this beer. This taste is followed by subtle impressions of hop bitters that do not overstay their welcome and never veer toward tartness. A pils beer with an amazing taste that makes for a splendid thirst-quencher.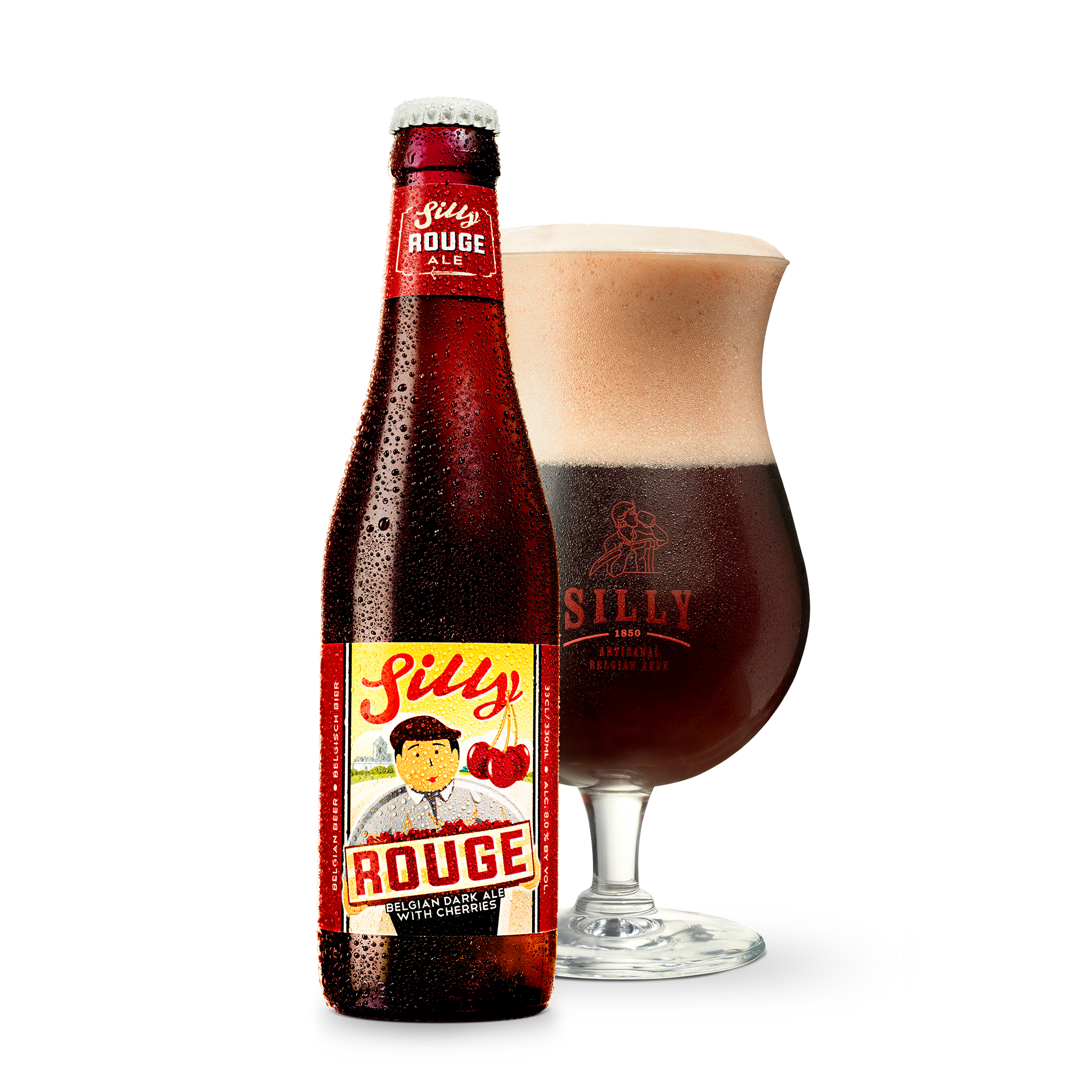 Silly Rouge
Brown Cherry Beer
The Silly Rouge is a balanced blend of brown beer and natural cherry juices. Ruby-red in colour, this beer has a powerful taste of cherries with a hint of sour coming from the cherry pips. Silly Rouge is an excellent tasting beer.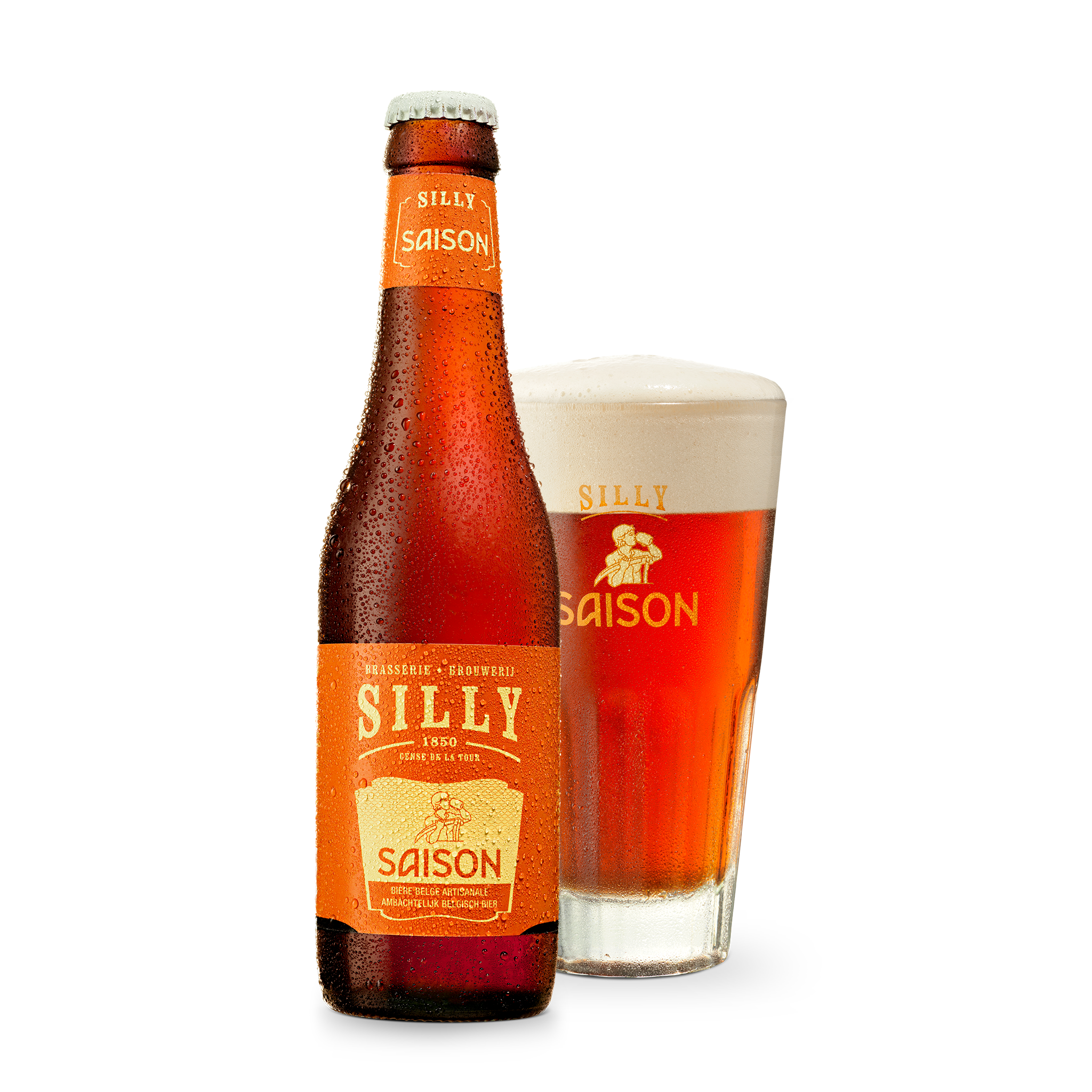 Silly Saison
Top-fermented beer, saison type.
A unique, light taste offering, at the same time, subtle touches of sweets and fruit.
A refreshing beer that calls out for another one.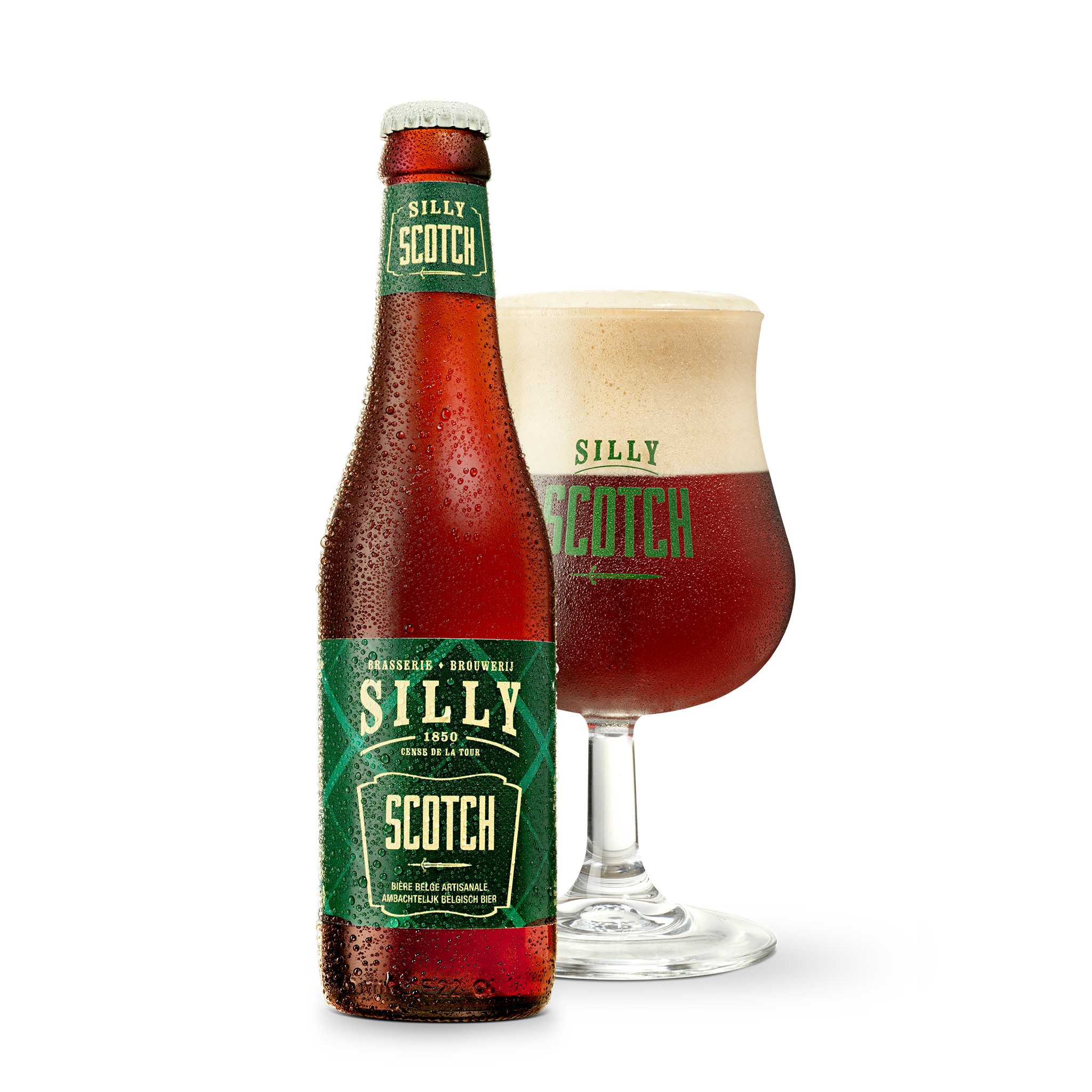 Silly Scotch
Top-fermented beer, Scotch type.
Silly Scotch was born from a unique tradition and, throughout the years, has grown into a reference beer for its particular style. Its lovely red colour with more than a hint of copper is hidden below a beige head. Its complex aromas breathe the scent of brioche accompanied by raisins, fruit jam and fresh raspberry. This is a generous, full-mouthed beer reminiscent of a liqueur. The initial, most striking impressions are those of honey and caramel. The flavours of prunes and roast malt come through in the finish. There is a refreshing aftertaste.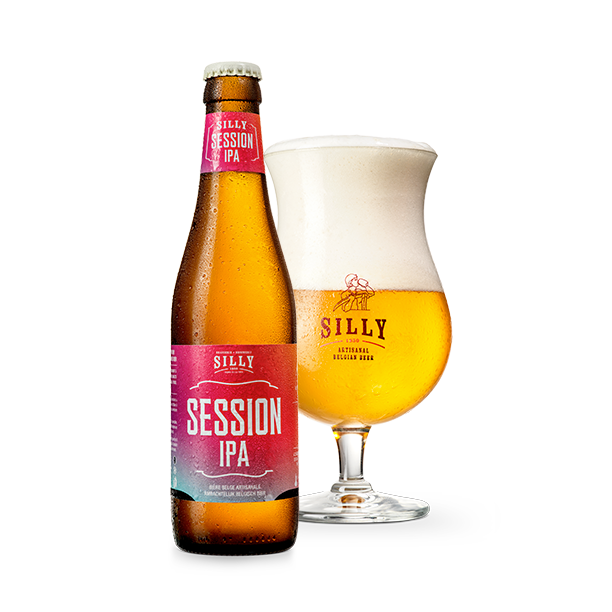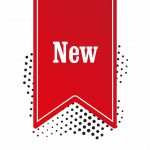 Silly Session IPA
Top-fermented beer, Session IPA type.
Silly Session IPA is a light beer, which allows you to quench your thirst and enjoy the balanced flavors of malt and hops. Its aroma of citrus and exotic fruits is followed by a slightly bitter flavor. The quality of Citra hops and malts results in a very refreshing beer, ideal for sharing a convivial moment on a hot summer day with friends.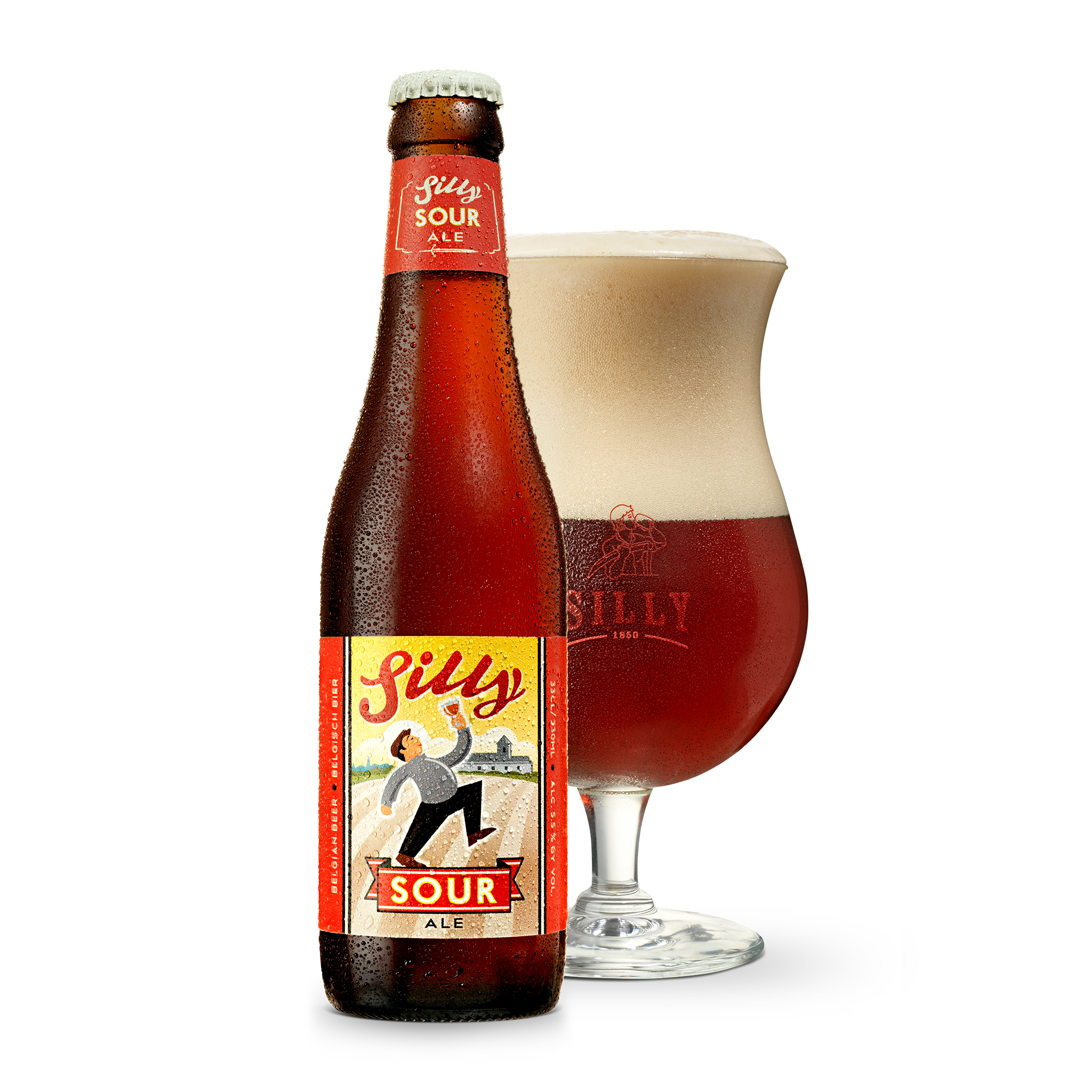 Silly Sour
Sour beer
The Silly Sour has been part of our range ever since our brewery was founded by Marcelin Meynsbrughen in 1850. It is brewed with 13% of young beer and 87% of aged beer. The result is a complex beer, fruity and pleasantly acidic. It provides very intense and refreshing sensations.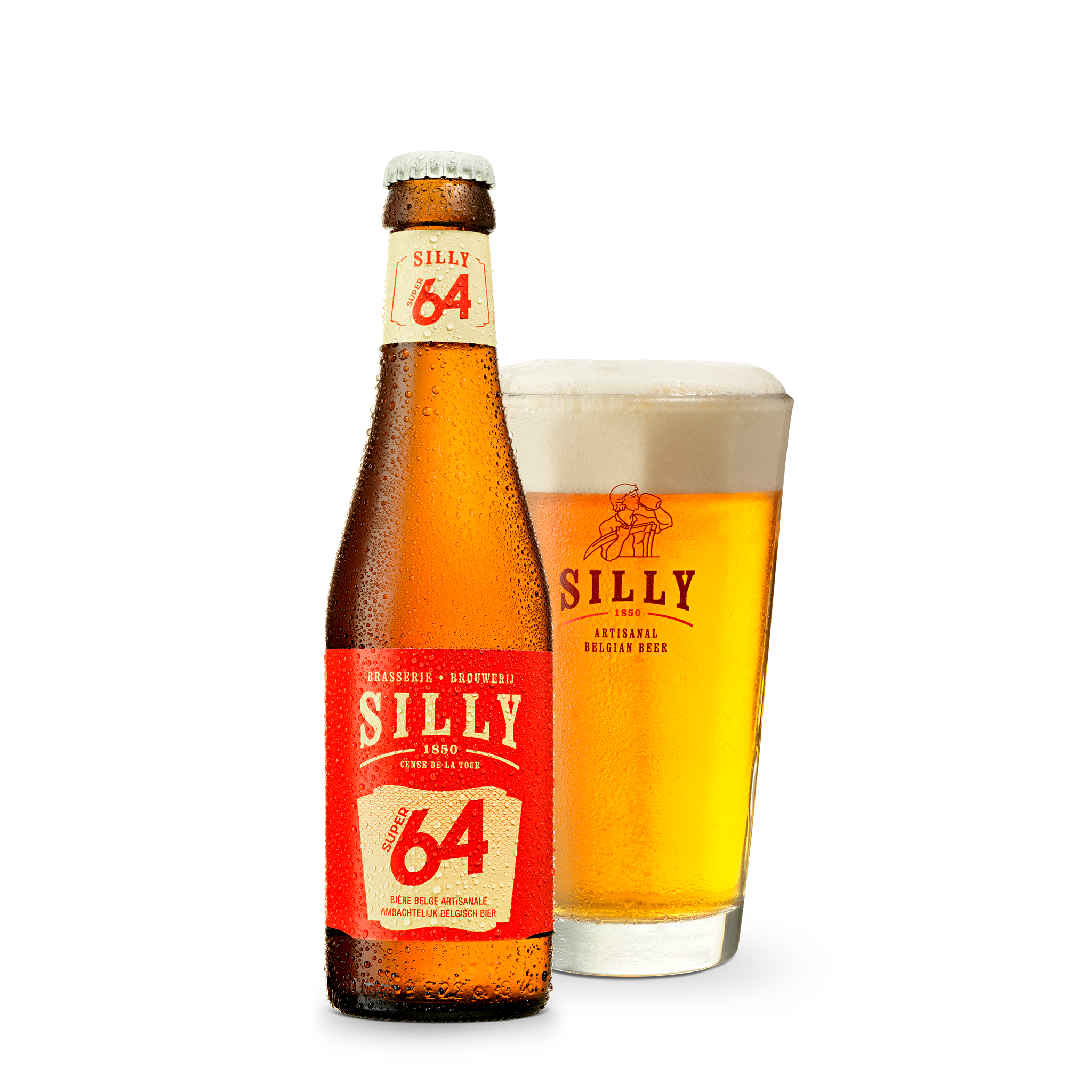 Silly Super 64
Top-fermented beer, spéciale belge ale type.
A beer with a subtle aroma and an equally delicate taste. Malt, hops and wheat take centre stage, enhanced by a very slight and barely perceptible hint of grains accompanied by a slight touch of caramel that will delight the connoisseur.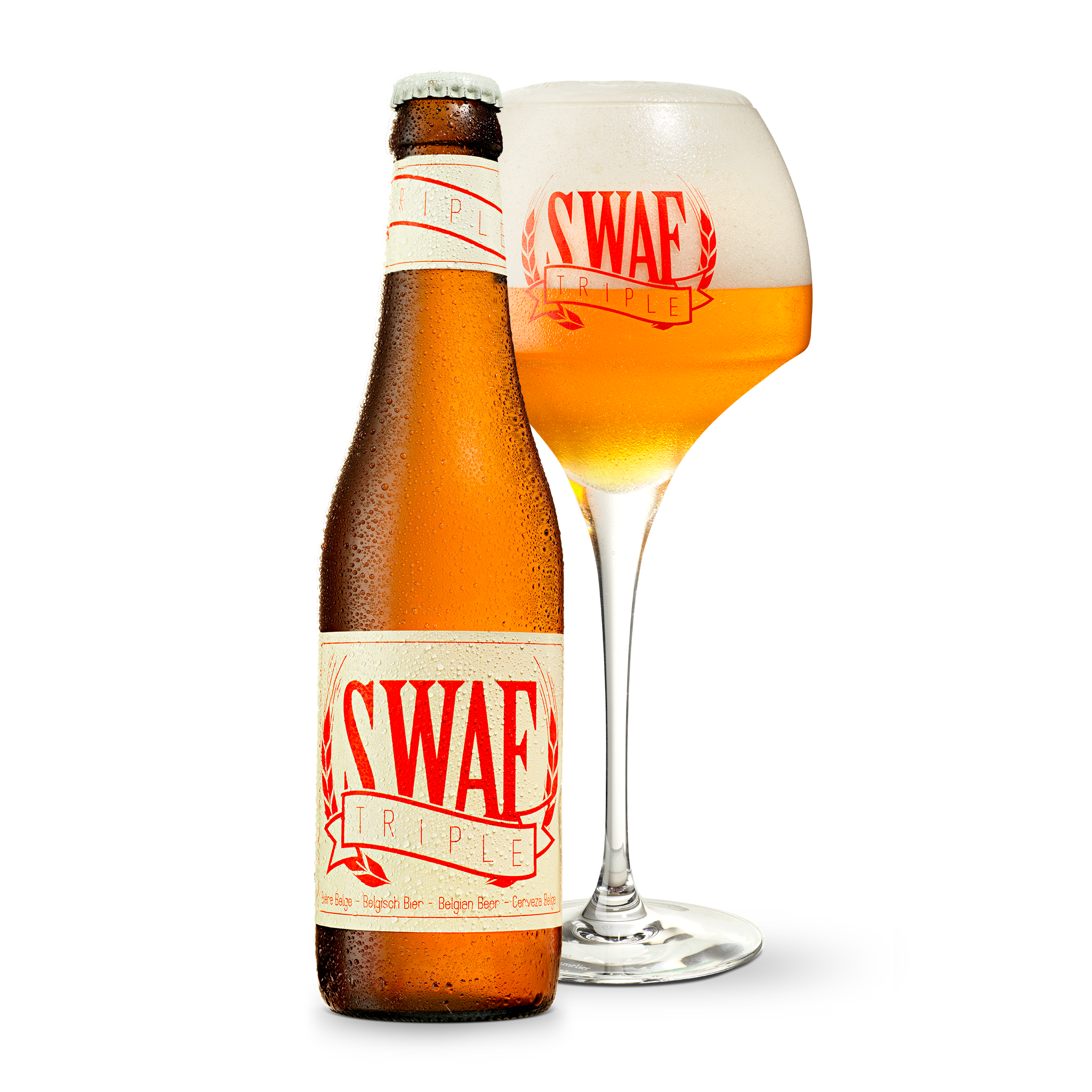 Triple Swaf
Blonde beer with coriander.
Triple Swaf is a 100% original recipe blond beer with in-bottle fermentation, brewed by the Brasserie de Silly. Upon tasting, this 8% vol. triple starts with a spicy side on the nose and continues with a discreet yet very present bitterness. All this on a generous body with a very good length in the mouth.