The selection
"Asia Beer Challenge 2020"
Discover our 7 medal-winning beers in 2020.
A selection to discover the 7 beers from the Brasserie de Silly that have won awards at the most important beer competition in Asia.
Three double gold medals: Enghien d'Hiver, Silly Scotch, Silly Saison. Three gold medals: Triple Swaf, Pink Killer, Silly Kriek. And a silver medal for the Silly Blanche.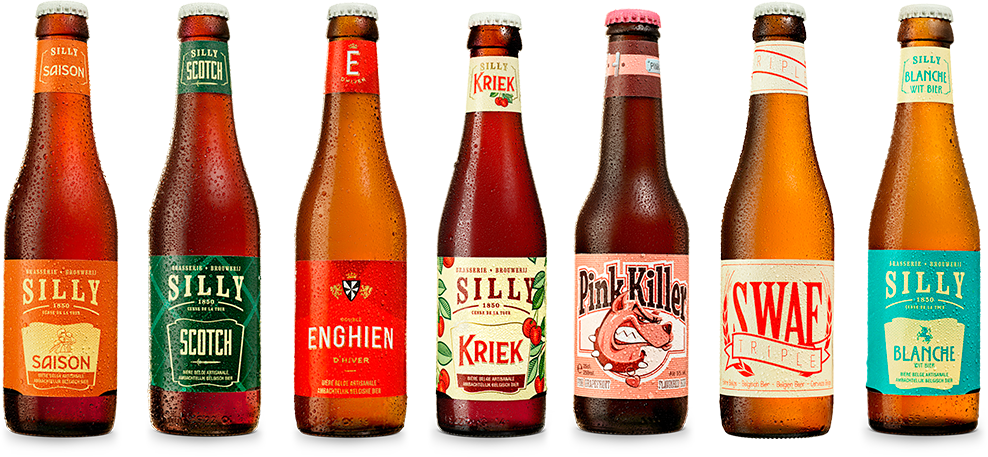 Selection "Asia Beer Challenge"
€26,60
2x Silly Saison, 2x Silly Scotch, 2x Enghien d'Hiver, 2x Triple Swaf, 2x Silly Blanche, 1x Silly Kriek et 1x Pink Killer 
The selection "Hello Summer"
Particularly refreshing beers
Some beers are particularly refreshing, in all seasons.
Among our 17 beers, discover those that are best suited for big thirsts: Silly Bio, Silly Pils, Silly Blanche, Green Killer, our IPA and 2 fruity beers: Pink Killer with grapefruit and Silly Kriek with cherries.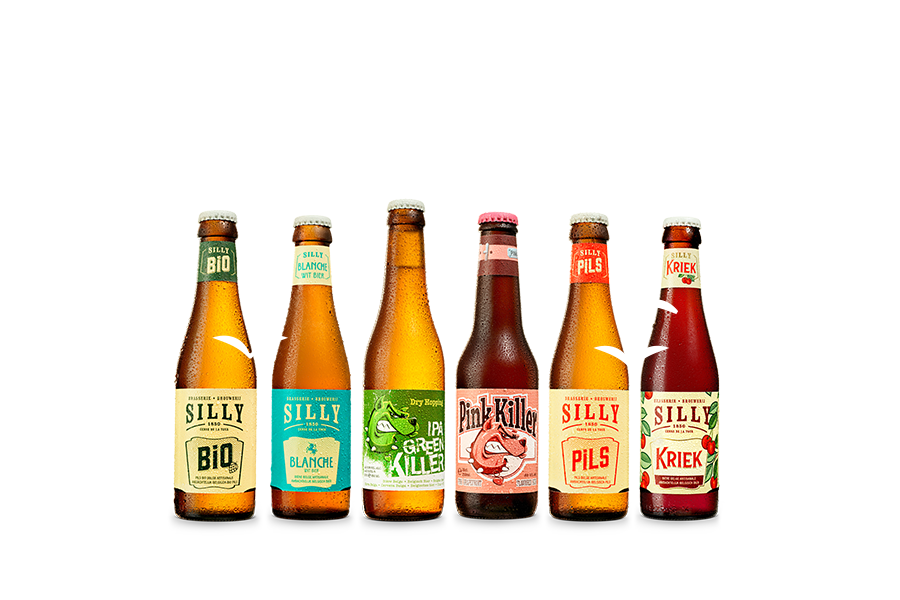 Selectie "Hello Summer 2020"
€23,50
2x Silly Bio, 2x Silly Blanche, 2x Green Killer, 2x Pink Killer, 2x Silly Pils et 2x Silly Kriek
Each month, our team offers you its selection of beers to accompany your drinks, meals and evenings.